InThisTogether supports growing families through all of the transitions a new baby brings. Prenatal education, consults for all the things, and TheMotherhoodProject. Changes are coming. Helping you face them your way is what I do.
from pee sticks to parenting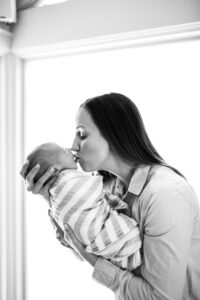 "The moment a child is born, a mother is also born. She never existed before. The woman existed but the mother, never. A mother is something absolutely new." Rajnessh
They are new. You are new. The noise about how to do it all can be deafening. All the voices and choices can be overwhelming and leave you feeling uncertain.
InThisTogether is in the business of strong foundations based on the belief that you are the best parent for your child. Helping you smooth out the edges around all the hows is what I do.
Education. Support. Confidence.
Looking supported and feeling supported during the first days of new motherhood can be miles apart.
Inundated with well intentioned advice or deep down a rabbit hole of googling her baby can make a new mother feel lost.
Because the advice that's out there for "everyone" just isn't for everyone. It can't be.
Every mother in the midst of the transitions a new baby brings deserves support that factors in every part of her humanness. That takes into account her entire family as a whole.
Support that listens before speaking.
Support that values her goals.
Support that enables her voice with clarity.
Less noise. More listening.
All about you.
All about your baby.
All about your home.
All the love.