"April, you must love babies so much!"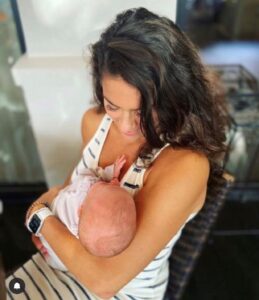 I do! They are all that is good and pure. But even more than their goodness, I love new parents.  I love watching you step into this new part of your life educated, clear and confident. I love watching you transform into the kind of parent  you want to be with the support you  need and deserve.  I love every person this transition impacts and my greatest joy is being part of your team.
You are always at the center of what I do Always.
prenatal expectations dictate so much of our postpartum reality
Prep & Plan is an all encompassing "what to expect" but with the twist of being tailored to your family's specific needs and goals. You'll finish this parenting class educated and with a clear plan for the 4th trimester. 4 hour, personalized prenatal class.
Research shows that women who have competent and helpful postpartum support enjoy greater breastfeeding success, greater self confidence and fewer cases of postpartum depression. -The Postpartum Doula's Role in Maternal Care. DONA 2006
let's figure it out together
CONSULTS are personalized, in home or virtual visits to fix whatever feels itchy. Your specific needs. You decide. Consults may be for but are not limited to;
Evidenced based infant care including understanding baby's cues, feeding, soothing, comfort and safety
Knowledgeable care for physical recovery after birth
Processing the birth experience
Helping organize your home to meet the needs of life with an infant (breastfeeding and changing areas, areas for self care etc.)
Breastfeeding support -2 visit requirement
Sleep routines - 2 visit requirement
Family routines and systems
Easing transition back to work. Partner and or birthing person.
Babywearing assistance, education, and demonstrations
Baby led weaning
Baby sign language
Transitioning to life with 2+ children
Don't see what you're thinking?
Just ask.
In home consult (1 visit, ranging from 2-3 hours)
Virtual consult (2, 1 hour video sessions)
Investment 150$
Let's consult and fix it.
maybe so many of those sound useful
They ARE so useful and most families utilize a variety of consults. That's why the list keeps growing. If more than a few consults sounds like the coverage you need, you're right and smart. The standard of care for pee sticks to parenting is  TheMotherhoodProject.
TheMotherhoodProject is a collaborative effort. You and two professionals covering all the new motherhood essentials.
A set plan for hands on, in-home consults for pregnancy care, birth prep and planning, newborn care and breastfeeding with April. Partnered with scheduled in person and virtual visits with a pelvic floor therapist to facilitate your whole physical recovery starting in pregnancy and carrying you through recovery from birth.
Women deserve knowledgeable support when it comes to mothering their newborns AND their own physical recovery. That's what we do.