TheMotherhoodProject is a collaborative effort. You and your professionals covering all the new motherhood essentials.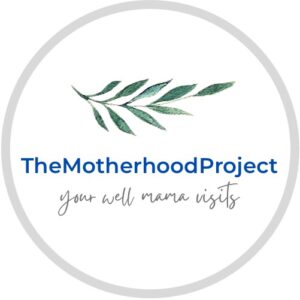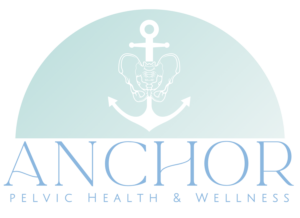 Your project with April and Lindsay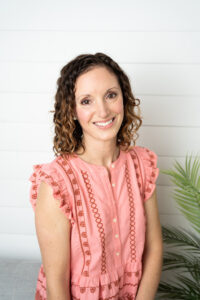 I remember feeling blindsided by my own pelvic floor issues in my postpartum period. Not only was I unprepared but I was tired of being told that those things were "normal" when they didn't feel good and impacted how I live my life. That is why I am so passionate about providing support and care during the prenatal and postpartum phase. I want you to have someone walking beside you and guiding you through this time! Additionally, I know how difficult it can be to find the time and/or find and pay for childcare so you can go to therapy. That is why in my clinic space you are welcome to bring your baby with you! I also provide the option of in-home therapy with an additional travel fee. Virtual visits are available as well for those that would prefer or who live farther away. I want to provide holistic, empowering, and comfortable care for you! - Lindsay
With April - your prenatal and postpartum guide
-Home visit for space assessment and registry creation
-Birth education consult and homework to create your birth plan
-Virtual check in on birth plan and suggestions
-In person birth plan presentation and follow up on registry and item choices as well as any other new issues
-Comprehensive prenatal parenting class.  End of pregnancy, first days and transtioning home, recovery care, infant care, parenting forward and mental health.
-2 in home breastfeeding support visits in the frist week of life from a CLC
-Week 3, 6, 9 are visits scheduled as needed. These often include partner return to work, birthing parent return to work, and sleep consults.
With Lindsay your pelvic floor therapist
34+ weeks there will be 2 in person labor and delivery prep sessions. This will include an assessment of your pelvis, breathing mechanics, mobility and soft tissue restrictions, and will include education on the following:
Pelvic floor lengthening/relaxation for delivery
Mobility you can work on during the last few weeks of pregnancy to help prepare your body and pelvis for labor
Positions that are helpful for your body during each stage of labor, both unmedicated and medicated options are provided
Perineal massage
Pushing techniques
Early postpartum recovery for your core and pelvic floor
A partner or support person is welcome to attend these visits so they know how to best help you during your delivery!
Postpartum:
After your delivery, there will be 2 in person postpartum sessions. It is recommended these start around 6 weeks* postpartum. These sessions will assess the healing of your core and pelvic floor and address any symptoms you are experiencing. If you aren't experiencing symptoms that's awesome! Then we can use these sessions as a way to prevent symptoms from arising. They could be a way to safely get you exercising again, to ensure that intercourse is enjoyable instead of painful, to prevent leaking from happening, etc. These sessions are individualized to YOU and your goals.
*For an additional travel fee, if you are experiencing significant discomfort or concerns a home visit around 2-3 weeks postpartum can be discussed!
AWESOME! What do I do next?!
Fill out the contact form with questions, goals, telling us about you! You can't say too much! We're excited to get to know you.
We will then set up a time to FaceTime about all of it!
Time to bridge the gap.
All signs point to yes. Go. Let's do this.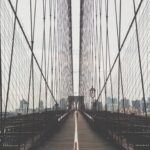 TheMotherhoodProject Investment