TheMotherhoodProject is a collaborative effort. You and your professionals covering all the new motherhood essentials.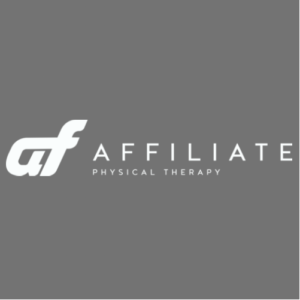 Your project with April and Dr Missy Gallow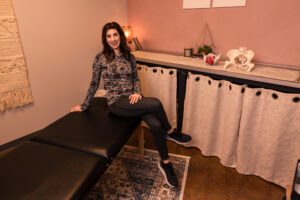 I am dedicated to educating women about the changes that occur during pregnancy and common postpartum patterns that have a lasting effect on a woman's body. And in doing so, setting them up for an optimal birth experience, the ability to stay fit and active, and avoid chronic pain throughout their life.
With April - your prenatal and postpartum guide
-Home visit for space assessment and registry creation
-Birth education consult and homework to create your birth plan
-Virtual check in on birth plan and suggestions
-In person birth plan presentation and follow up on registry and item choices as well as any other new issues
-Comprehensive prenatal parenting class.  End of pregnancy, first days and transtioning home, recovery care, infant care, parenting forward and mental health.
-2 in home breastfeeding support visits in the frist week of life from a CLC
-Week 3, 6, 9 are visits scheduled as needed. These often include partner return to work, birthing parent return to work, and sleep consults.
Pelvic Floor therapy with Dr Missy
@35 weeks+ Dr Missy Gallow will provide (2) in person prenatal labor and delivery prep sessions. Topics covered include what positions are best for your body in each stage of labor, both medicated and unmedicated. Dr Missy will assess your pelvis, uterine mobility, ligaments and soft tissue restrictions that may make labor and delivery more difficult. You will receive an individualized plan for the last few weeks of your pregnancy and while in the hospital. Spouses are encouraged to attend these sessions for support and education.
30 minute Virtual visit within the first 6 weeks post delivery where you will discuss the details of your labor and delivery and all your concerns about what is normal, how to heal, and how to get back to physical activity.
Dr Missy will provide (2) in person postpartum visits anywhere from 6 weeks to 6 months postpartum. After being cleared by your doctor Dr Missy will assess your body for symmetry, potential birth patterns you may be "stuck in" and any symptoms you may be experiencing. Not experiencing any symptoms? GREAT! Think of this as preventative care. Let's prevent the leakage, the core dysfunction, the pain with intercourse, the prolapse. Let's create an individualized program for you based on YOUR GOALS and desires for return to fitness and life.
AWESOME! What do I do next?!
Fill out the contact form with questions, goals, telling us about you! You can't say too much! We're excited to get to know you.
We will then set up a time to FaceTime about all of it!
Time to bridge the gap.
All signs point to yes. Go. Let's do this.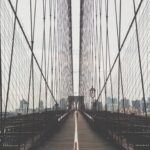 TheMotherhoodProject Investment